Fishes of Lake Garda
The "Gardesana" traditional culinary is mainly made up of lake fish, as fishing in the past, was the main font of economic income to the town and to the families who lived there. The "Gardesani" made it so that there kitchen was different from the typical Veronese and Veneto region cuisine. The Alborelle (or àole), which are very tiny lake fish were dried in the sun (sisàm) or fried or pickled. Another typical recipe are the "sardène en soar" (lake sardines pickled with onion) or fried. Very characteristic is also the recipe of "luccio in salsa" (pike served with a special sauce and with toasted or steaming, fresh polenta).

Excellent is also the steamed trout or cooked in a scroll, served simply with a pinch of salt and a little Garda extra virgin olive oil. During winter the preparation of "baccalà alla gardesana" (stock fish Gardesana) is typical, cooked with the addition of tomatoes.

A mention of the risotto with tench is a must and also the bigoli (home made pasta) with the lake sardines. Over the years the local cuisine has evolved revealing new ways of tasting the lake fish. Excellent, as an entrée can be the tasting of smoked fish (generally trout, lake sardines, lavarello and tench are used); or marinated fish or raw fish (carpaccio). The restaurants are almost totally supplied of the lake fish by the renowned fishing co-operative society, which guarantees its freshness, as the fish is almost totally sold the same day of fishing.

The Garda Fishing Society was established on the 14th July, 1942, thanks to the will and commitment of the 26 foundation members.

Today, the establishment of a co-operative society, is something that can pass by unobserved, but during that time is was surely an event. The maximum number of members was 70, as results in the assembly's minutes dated 27th March, 1952. However, during the sixties a small drop in the amount of fish in the lake, made so that the younger workers had to find other jobs. In fact, in 1968 the members registered at the co-operative society were only 25. Today, Lake Garda has once again become fruitful and with an active co-operative society many young workers have returned to this profession.

At the moment the fishermen are 23. This could seem a very small number, but for our area which is nearly, entirely based on tourism, this is a great fishing reality.

EEL
With a serpentine body, greenish back and a yellow-white tummy. Its meat is quite fatty so we suggest that it be grilled and served with an important white wine or with Bardolino Chiaretto Classico d.o.c. (rosè).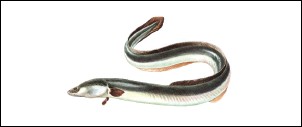 CARPIONE
The Carpione is a salmonide and is ever more rare to find. It has the prerogative that it exists only in Lake Garda. Its white meat is of excellent quality and we suggest that it be boiled and then seasoned with a little extra virgin olive oil.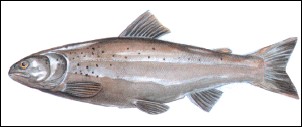 LAVARELLO (COREGONE)
The Lavarello was put into our lake at the end of the First World War. It's a salmonide and has a long body which is grey and its tummy is very light in colour. Its delicate white meat can be used in numerous recipes.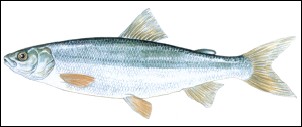 LUCCIO (el lùss) - PIKE
A predator which can reach important dimensions. In its mouth there are numerous teeth; it has a brown, yellowish-green body. Normally it is boiled, then cleaned from its bones and the tender, delicious flesh flavoured with a typical sauce. We recommend it as an entrée, even accompanied by polenta.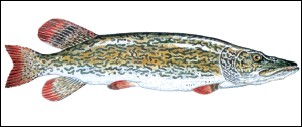 PERSICO - PERCH
An excellent fish, it has streaked sides and a brown back. Due to the many fish bones it is generally filleted and cooked in butter. An excellent serving combination is with a dry white wine as its meat is not fatty.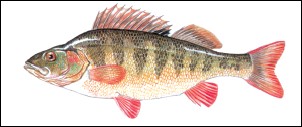 SARDA (or SARDÉNA) - Lake sardine
Of small-medium dimensions, it has a greenish back and silver sides. Its meat is a little fatty and sapid. It is perfect for traditional recipes: grilled, fried or pickled ("en soar"). Lovely served with a young Bardolino Classico d.o.c. wine.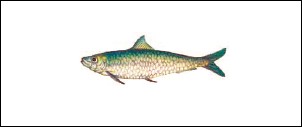 TROUT
It has a long body covered with scales. Its head is conical and well developed. The colour of its back is grey, the sides silver and with a white tummy. The meat is of delicate quality and is excellent served in various recipes.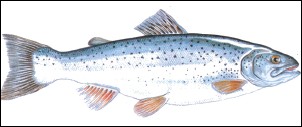 TENCH
It's an awkward, slippery fish with a brown back and its tummy orange in colour. It lives on the lakes bed, and very close to the shores.
The meat is very tender and is lovely used for the preparation of fish sauces for risotto, or it is smoked being then used in entrées with toasted bread.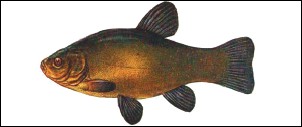 CAVEDANO
It never reaches large dimensions and its meat is particularly prickly. It has a strong flavour and is great marinated, after filleting or fried together with other lake fish.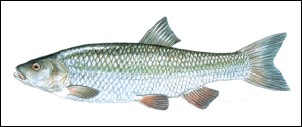 ALBORELLA
A small fish which sometimes is confused with the sea anchovies, as it is often used for frying together with other lake fish. It can also be served grilled, marinated or dried in the sun (sisàm).