Sponsor
Costadoro Bed and Breakfast and Winery
link: www.agriturismocostadoro.com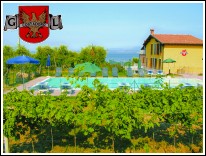 Costadoro is Winery and Holiday farm with bed & breakfast. We offer bed and breakfast hospitality, for a wonderful holiday on Lake Garda hills, only 1800 meters from the lake shores. Visits to winery and tastings of our wines are welcome.

Costadoro produces Quality Bardolino wine, and makes it extremely well! We cultivate our own vineyards, situated in the ancient zone of BARDOLINO CLASSICO DOC wine. The production of wine is the main and only activity of the Lonardi family, since more than 100 years.

There is a very old olive tree in Costadoro's farm courtyard. It's famous all aroung the Lake and gives a clear idea of the long tradition of the Costadoro Winery. Ancient Olive plant, it has also a tradition says that it's the first to be cultivated on the east side shore of Lake Garda.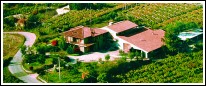 If you come to visit us we will receive you in our cellar and you'll taste the wine we produce, and we are certain that you'll be satisfied and happy. At the same time you could buy our wines, sure of quality and sure of the good product you will bring at home.

The winery, located in the center of the estate, seems to silently regulate the vineyards around it. Peaceful and green surroundings are an appropriate setting for the Bed & Breakfast accomodations at the Costadoro Winery Estate.

Guerrino Lorenzini Sas
link: www.lorenziniguerrinosas.it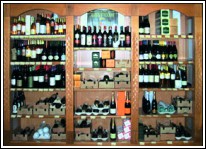 L'enoteca con vini prestigiosi da tutta l'Italia. Ampio spazio hanno i prodotti della nostra zona, ma per chi ama appoggiare le tradizioni di altre regioni siamo oggi in grado di fornire un'ampia panoramica di etichette nazionali ed estere.

Guerrino Lorenzini Sas
via Poiano, 2 - 37016 Garda (VR)
Tel 045 72.55.708 - 045 62.70.093


Cooperativa Agricola fra Pescatori
link: www.coopgarda.it

LAKE FISH (fresh, transformed, smoked)

PERCH FILETS, LAVARELLO FILETS


SALTED LAKE SARDINES AND FILETS OF LAKE SARDINES IN OIL

RAVIOLI WITH SMOKED FISH FILLING

LAKE SARDINES, LAVARELLO, EEL, SMOKED TINCA

Panificio Pasticceria BULLIO
L'Angolo dei Sapori Bullio
via Marconi, 40
37011 Bardolino (Verona)
Tel 045 62.11.429

Panificio Pasticceria Bullio

via G.Pascoli, 12
37016 Garda (Verona)
Tel 045 72.55.510

via della Libertà, 26
37016 Garda (Verona)
045 72.55.024



La Bottega della Pasta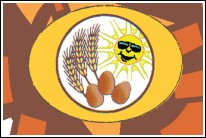 Produzione giornaliera di pasta fresca
Ravioli, Gastronomia
Vndi al dettaglio
Forniture per Ristoranti

Aperto tutti i giorni

La Bottega della Pasta
di Oberthaler Paolo
via San Giuseppe Artigiano, 2/B
37010 Costermano VR